What You Need to Bring
All the fishing equipment is supplied on the Willie Bee.
What you need to bring along to ensure a great day of fishing is:

Wisconsin Fishing License & Great Lakes Salmon & Trout Stamp
A Wisconsin Fishing License with a Great Lakes Stamp is required for everyone 16 years old or older to fish on the charter. Licenses are available at Seagull Marina, Wisconsin DNR Licensing Site, or call 1-877-945-4236. There are a number of options for purchasing a license.  If you are only planning on fishing in WI on the charter date, a 2-Day Great Lakes License which includes the Great Lakes Stamp is $14.  A 2-day license is available from Capt. Keith at the dock before the boat departs.
It is best to purchase your license at least the day before your trip to save time in the morning but they are available the day of the trip. If the weather looks like it might be an issue, wait until right before the charter to purchase a license.
You will need a hard copy of your license as a Form of Proof as Lake Michigan is an outlying water. If the DNR would ask to see your license while fishing they pass the licenses with a pole, and they do not want to lose your phone or card if it were to drop in the water.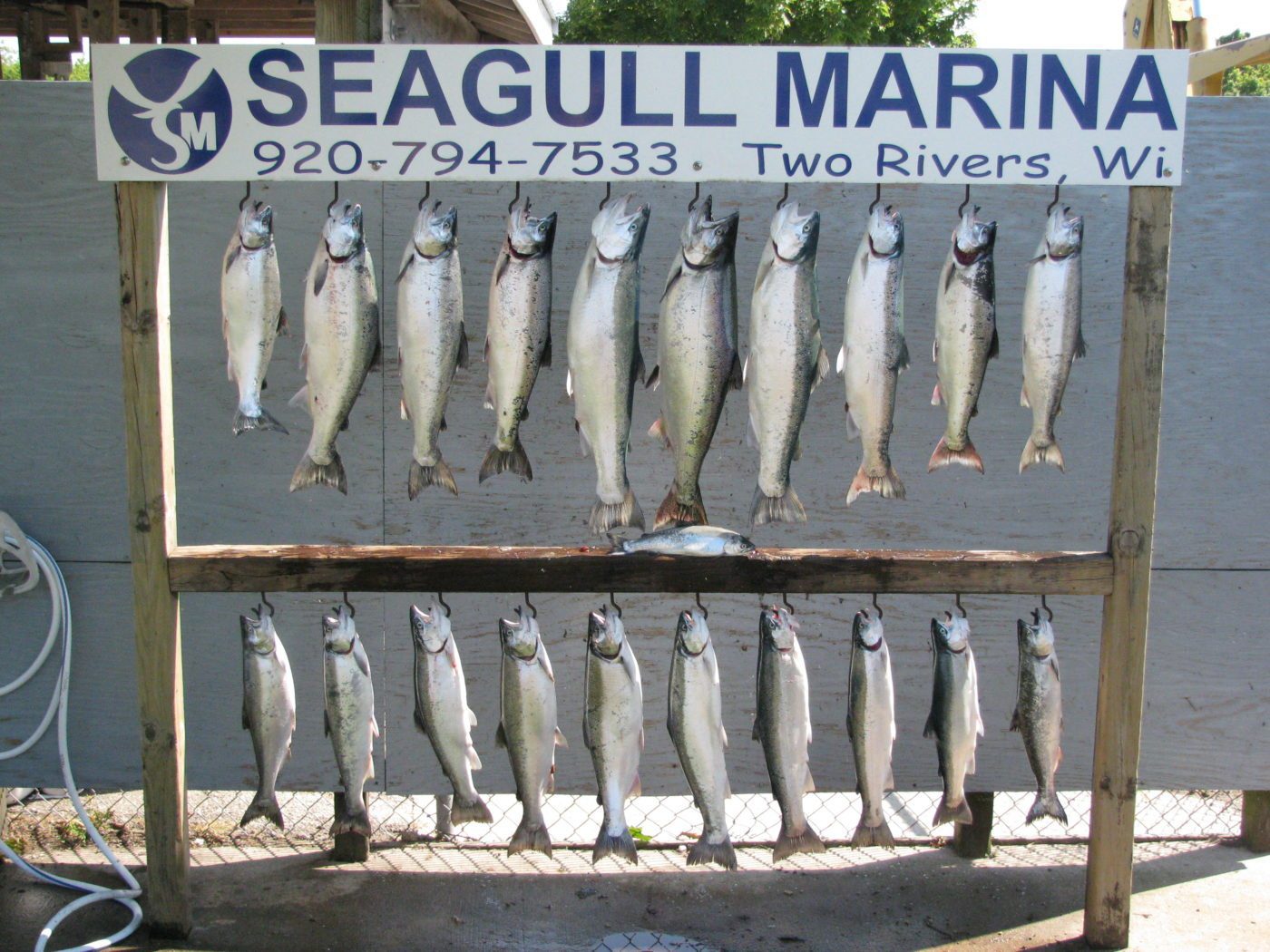 Warm Clothing
Two Rivers is known for being "Cooler near the Lake" so even on the hot summer days it may be cool on the water. We have plenty of space in the cabin to store extra cloths if needed.

Sunglasses
Sunscreen, a hat, rain gear. If needed.

Camera
Take pictures and video of your trip and share your catch.

Kids Life Jackets
WI state law requires anyone 13 and under to wear a life jacket on the boat. We do have the required offshore life jackets, but if you have your own vests, that might be more comfortable, you can bring them with you.

Soft-soled Shoes
The boat is always moving, so wear flat type shoes to stay safe on the water.

Your Favorite Food & Beverage
The marina has soda, beer, and some snacks. They are not open in the early morning. McDonalds is steps away from the boat and opens at 5:00 am  during the summer.

A Large Cooler
We will clean & bag your catch, but you'll need to keep it cool on the way home.